Press Kit

What is Sleek Fleet
Sleek Fleet is a modern web and mobile enabled application that gives qualified and professional Independent Carriers access to the world's largest shippers. The primary purpose of the Sleek Fleet Marketplace solution is threefold:
Safe and timely movement of product;
Increased profitability; and
Broader integration and use of true Owner Operator Drivers and Indpendent Carriers
Sleek Fleet is delivering Trucking back to Truckers by providing technology to manage compliance, match large fleet visibility, and reduce friction in connecting Independent Carriers with freight. For more information, visit: www.sleekfleet.com.
Who is Behind Sleek Fleet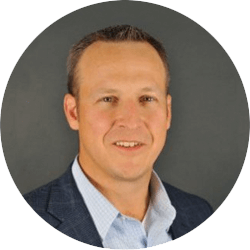 Michael Nervick
Chief Executive Officer
Michael is a disciplined operator and transportation insider with a proven track record of nearly twenty years. In 2003 he founded AFN and as CEO he nurtured its growth from an idea to over $170M in just over a decade. Mike lead the development of their proprietary Transportation Management System, Autobahn® and later the selection of a commercial off the shelf software solution to enable a stronger focus on running the brokerage instead of software development.
Mike learned the business at American Backhaulers, one of the first freight brokerages of scale, which was later acquired by industry giant CH Robinson. During his time at ABH Mike was a Carrier Sales Representative working with Drivers and carriers to find them freight that helped to fill gaps in their networks. He is acutely aware of the needs of Drivers and carriers from his deep experience working on the Trucking side of the brokerage business.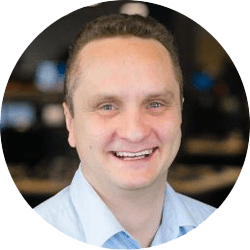 Oleg Yanchyk
Chief Information Officer
Oleg has 13+ years of logistics and supply chain project management and sales experience, acquiring expertise in reducing non-value added expenditures, formulating and implementing winning demand generation strategies, and aligning cross-functional teams to generate revenue and achieve organizational objectives.
Oleg has led a sales floor of 100+ associates and developed cutting edge data driven solutions to match supply and demand. But it's Oleg's keen focus on the shipper and Driver that gives him his unmatched blend of operations, analytics, and innovative technology enabling our solution to thrive in the ever changing transportation industry.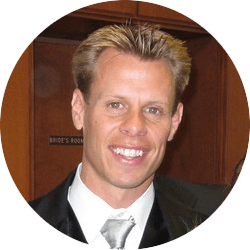 Andy Stump
Chief Technology Officer
Andy's extensive experience in software development, consulting, and management provide a unique blend of strategic thinking and technical expertise. With proficiency in all aspects of the software development life cycle (including requirements analysis, solution design, application architecture, development, testing, and deployment), Andy is able to work closely with executive stakeholders, business analysts and IT resources to deliver best in class custom software solutions. Areas of expertise include database modeling, software architecture, systems integration, and application development.
Andy brings over 20 years of experience to the Sleek Fleet team, leading teams and developing enterprise level applications across multiple industries. He holds a BA in Mechanical Engineering from University of Illinois at Urbana-Champaign.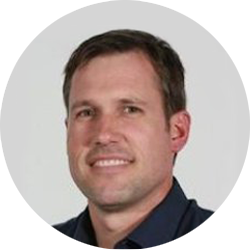 Jim Robinson
Chief Commercial Officer
Jim has extensive experience in selling and supporting complex technology solutions to companies ranging in size from SMBs to Fortune 500. He has established a strong track record of leading sales and account management teams, hiring and developing talent and building out scalable sales and support teams.
Jim has served on senior leadership teams for leading tech firms including Google and Microsoft. Additionally, roles within Logistics (Maersk Line) and the Start-Up world provide Jim with the energy, acumen, and perspective needed to bring Sleek Fleet to the forefront of the transportation industry.
Jim is a graduate of Northwestern University with a B.A. in Economics and a former minor league baseball player.
Kelly Cutler
Chief Marketing Officer
Kelly Cutler joined Sleek Fleet as Chief Marketing Officer in 2017, bringing over 20 years of digital marketing experience. Kelly lives at the cross-section of technology and marketing, developing award-winning digital campaigns for a variety of clients including Johns Hopkins, NorthShore University HealthSystem, the Los Angeles Film Festival, HelloWorld and Ryland Homes.
She holds a Bachelor's degree from Michigan State University and a Certification in Entrepreneurship from the Booth School of Business at University of Chicago. She currently teaches Digital Strategy and Social Media Marketing at Northwestern University and DePaul University in Chicago.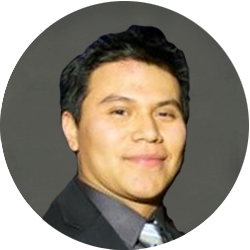 Tony Sanchez
Director, Client Relations
Tony is responsible for leading and managing all aspects of the client experience. His career in logistics began as an Aviation Supply Specialist for the US Marine Corps where, over a 5 year period, he implemented policies resulting in improved aviation supply distribution. While overseas, he developed and implemented KPI's and SOP's that resulted in optimized squadron support, for which he was awarded the Navy and Marine Corps Achievement Medal.
In the private sector, Tony has excelled in sales, operations, and leadership roles with APL, Yusen, JRC, AFN, and A&S Kinard. His experience includes managing truckload, intermodal, LTL, 3PL and international operations. His attention to detail and interpersonal skills drive company growth, improved service levels, and client satisfaction.
Press Inquiries
Thank you for your interest in Sleek Fleet. For all press related inquiries, please contact us at:
P.O. Box 186
Lake Zurich, IL 60047
United States
Phone: 312.319.5591
Email: info@sleekfleet.com