Press Kit

What is Sleek Fleet
Sleek Fleet is a modern web and mobile enabled application that gives qualified and professional Independent Carriers access to the world's largest shippers. The primary purpose of the Sleek Fleet Marketplace solution is threefold:
Safe and timely movement of product;
Increased profitability; and
Broader integration and use of true Owner Operator Drivers and Indpendent Carriers
Sleek Fleet is delivering Trucking back to Truckers by providing technology to manage compliance, match large fleet visibility, and reduce friction in connecting Independent Carriers with freight. For more information, visit: www.sleekfleet.com.
Who is Behind Sleek Fleet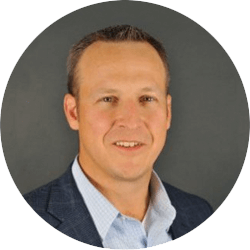 Michael Nervick
Chief Executive Officer
Michael is a disciplined operator and transportation insider with a proven track record of nearly twenty years. In 2003 he founded AFN and as CEO he nurtured its growth from an idea to over $170M in just over a decade. Mike lead the development of their proprietary Transportation Management System, Autobahn® and later the selection of a commercial off the shelf software solution to enable a stronger focus on running the brokerage instead of software development.
Mike learned the business at American Backhaulers, one of the first freight brokerages of scale, which was later acquired by industry giant CH Robinson. During his time at ABH Mike was a Carrier Sales Representative working with Drivers and carriers to find them freight that helped to fill gaps in their networks. He is acutely aware of the needs of Drivers and carriers from his deep experience working on the Trucking side of the brokerage business.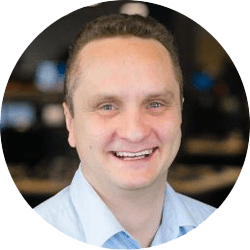 Oleg Yanchyk
Chief Information Officer
Oleg has 13+ years of logistics and supply chain project management and sales experience, acquiring expertise in reducing non-value added expenditures, formulating and implementing winning demand generation strategies, and aligning cross-functional teams to generate revenue and achieve organizational objectives.
Oleg has led a sales floor of 100+ associates and developed cutting edge data driven solutions to match supply and demand. But it's Oleg's keen focus on the shipper and Driver that gives him his unmatched blend of operations, analytics, and innovative technology enabling our solution to thrive in the ever changing transportation industry.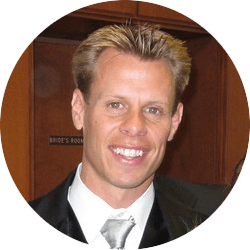 Andy Stump
Chief Technology Officer
Andy's extensive experience in software development, consulting, and management provide a unique blend of strategic thinking and technical expertise. With proficiency in all aspects of the software development life cycle (including requirements analysis, solution design, application architecture, development, testing, and deployment), Andy is able to work closely with executive stakeholders, business analysts and IT resources to deliver best in class custom software solutions. Areas of expertise include database modeling, software architecture, systems integration, and application development.
Andy brings over 20 years of experience to the Sleek Fleet team, leading teams and developing enterprise level applications across multiple industries. He holds a BA in Mechanical Engineering from University of Illinois at Urbana-Champaign.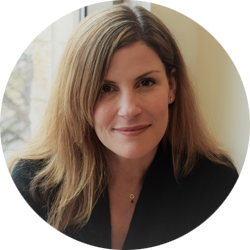 Mary Murphy
Director of Shipper Engagement
Mary has over 20 years of experience in third party logistics. Her career launched in 1997 with American Backhaulers, a pioneer in the third party logistics space. By 2000, the company was acquired by C.H. Robinson Worldwide, a fortune 250 company. Mary led a top performing sales and operations center generating over $220 million annually. She then moved into a larger scale role, focused on strategic account alliance and development of internal structure to support highly influential clients. Her passion has always centered around bringing value to clients through customized solutions while nurturing and empowering her team to do the same. Mary has created many unique, effective solutions for complex shipper situations, many of which relied upon her to provide full outsource services. In 2015, she started independent advisory services to private equity companies excited to invest in the booming logistics sector. She has held interim executive roles for two 3PLs experiencing tremendous growth. She has helped bring companies to market as well as led company strategy post acquisition.
Mary is originally from Columbus, OH and earned her Bachelor of Science from Indiana University's Kelly School of Business. She is a Certified Supply Chain Professional (CSCP), attaining her designation in 2015 through APICS.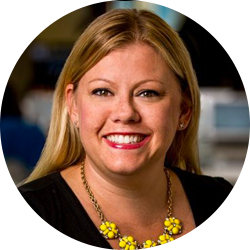 Kira Meinzer
Chief People Officer
Kira is charged with fostering a collaborative and innovative environment through strategic hiring, training, and organizational development. Her specialty is creating cultures that attract and retain the best and brightest in the industry. She has proudly landed companies on the Chicago Tribune's Best Places to Work, the Best and Brightest Companies To Work For lists in Chicago and San Francisco, and won a Built-In Chicago Moxie Award for Best Company Culture. Kira brings 20 years of expertise in talent acquisition, training and development, strategic planning, and leadership.
Prior to joining Sleek Fleet, Kira was the Chief People Officer for PowerReviews, a Chicago based SaaS company. She was VP of Human Resources for AFN, a third-party logistics company. Prior to AFN, Kira served as the Manager of Talent Acquisition for Dyson and managed recruiting, training, and development for Fortune 500 company C.H. Robinson Worldwide.
Kira holds a bachelor degree in marketing from the Kelley School of Business at Indiana University.
Press Inquiries
Thank you for your interest in Sleek Fleet. For all press related inquiries, please contact us at:
P.O. Box 186
Lake Zurich, IL 60047
United States
Phone: 312.319.5591
Email: info@sleekfleet.com